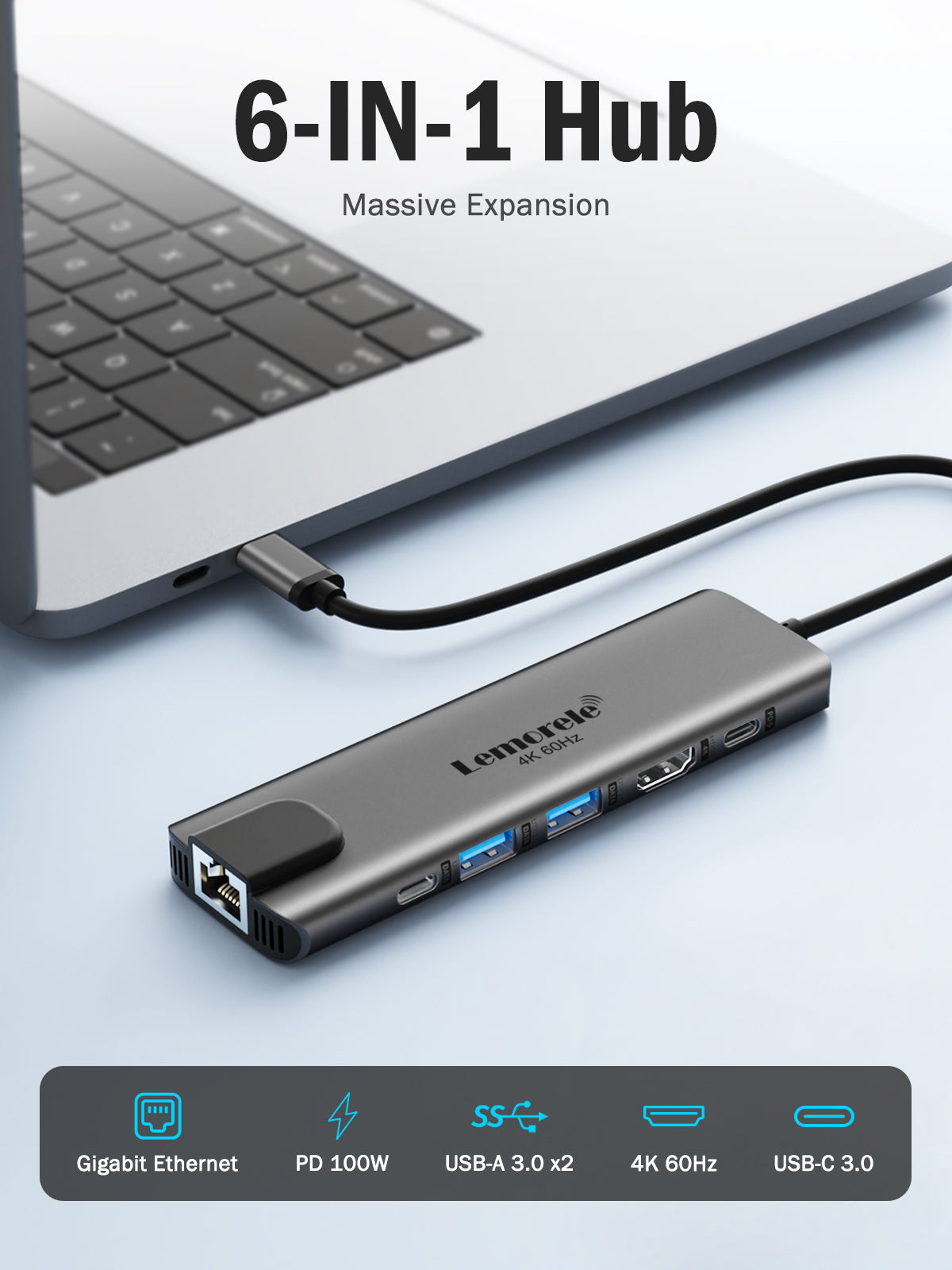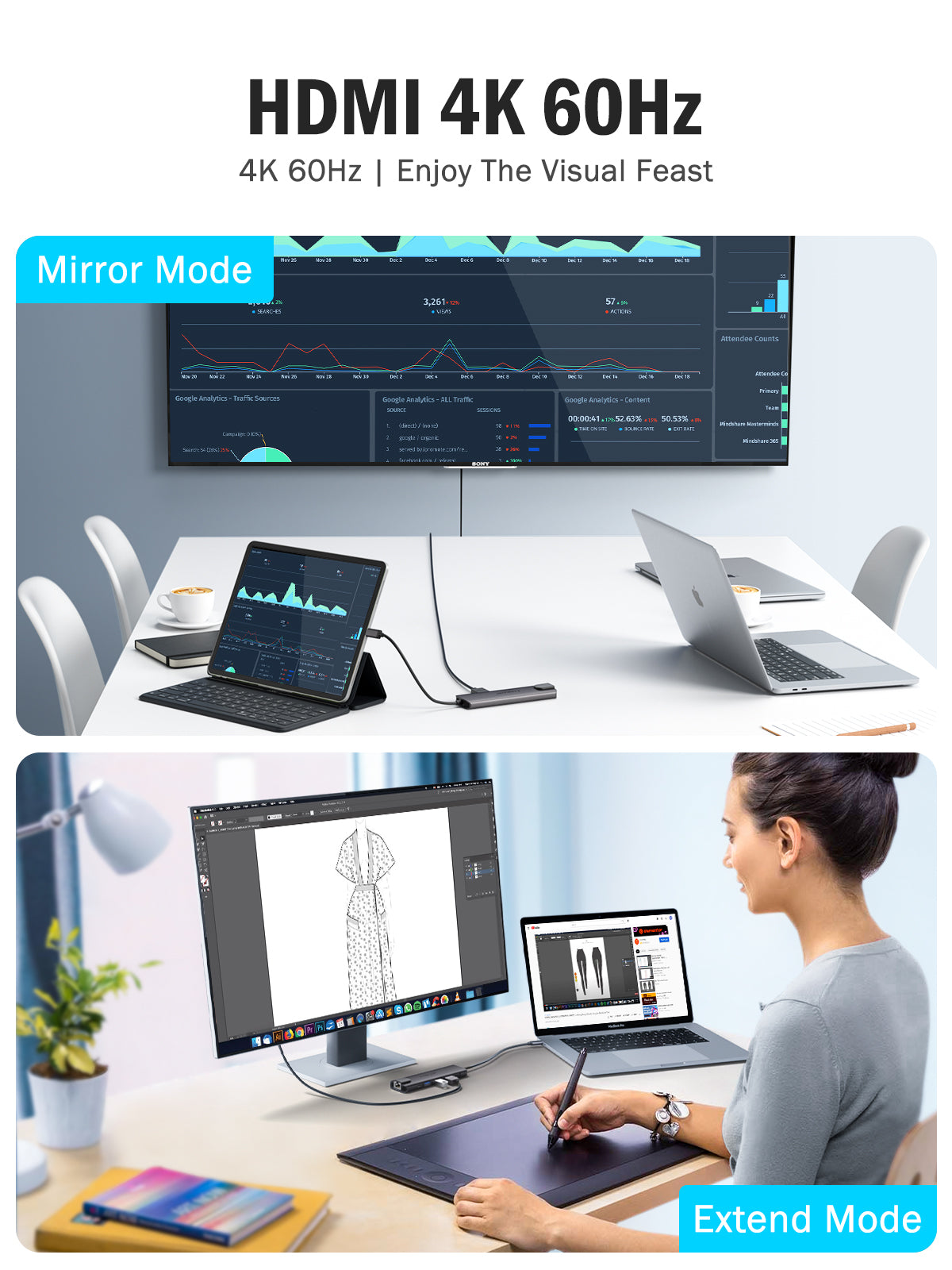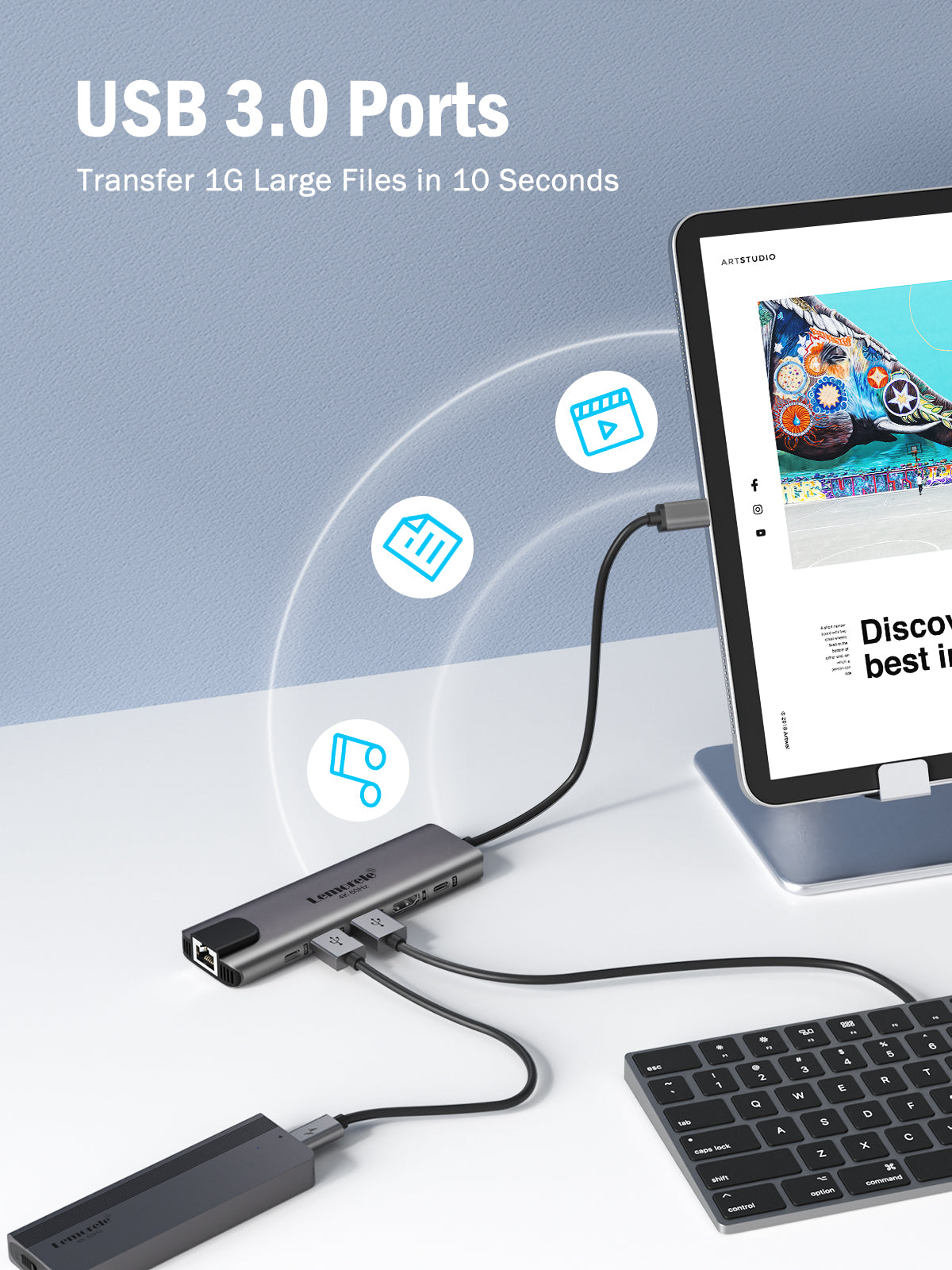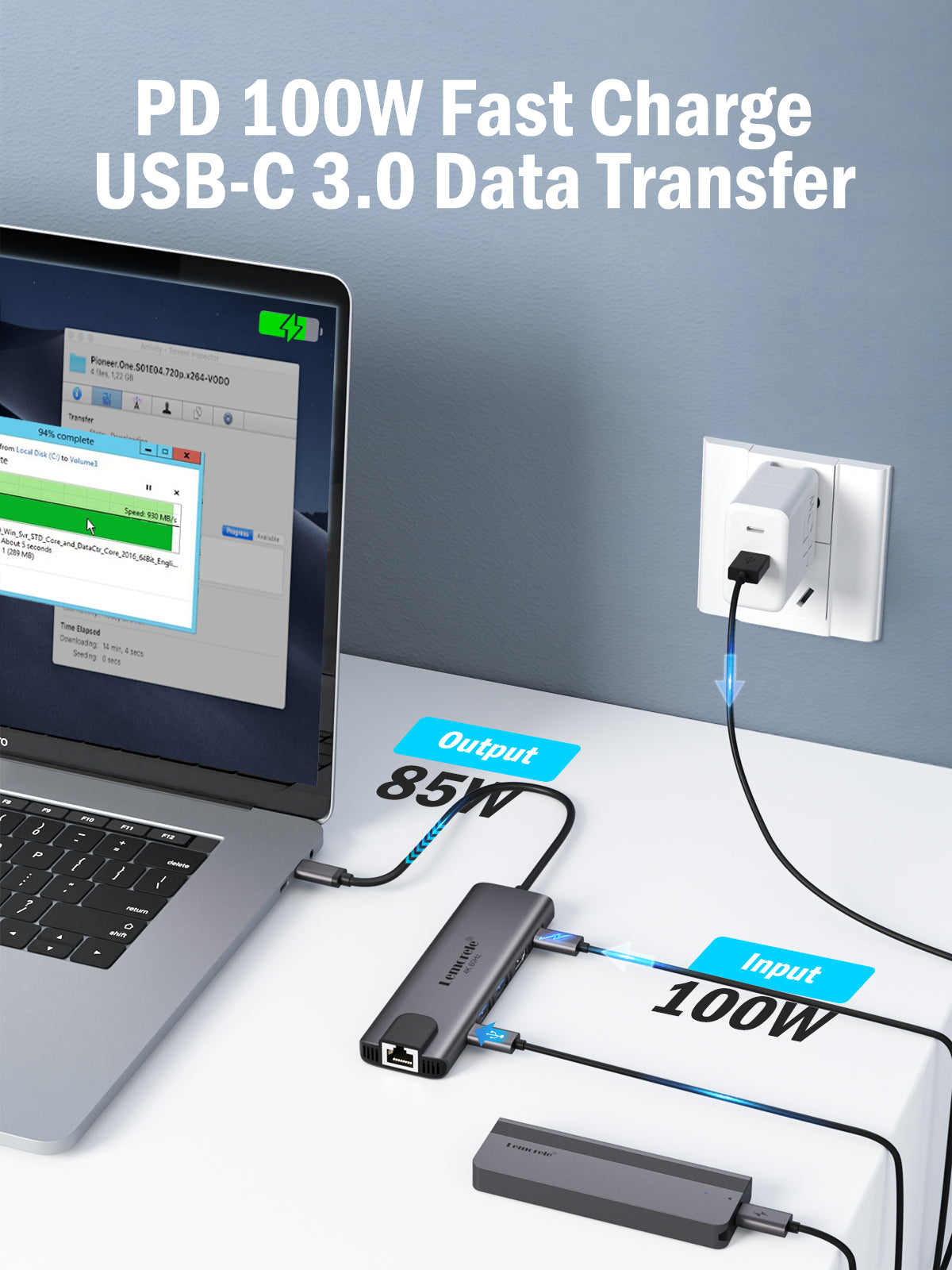 Lemorele USB C Hub 6 in 1【#TC44】
Lemorele 6 in 1 USB C Hub-----More Creativity, More Fun
What you need to know about the HDMI connection:
Our products support up to 4K@60Hz and are backward compatible with 4K@30Hz, 2K@60Hz, 1080p@60Hz
4K @ 60Hz is only available for laptops with DisplayPort 1.4 and 8K enabled. If your laptop is DisplayPort 1.2, it can only reach 4K@30Hz It may only have 4K@30Hz on some Windows laptops (you need to ask the manufacturer how to set 4K@60Hz on the laptop)
The Lemorele USB C HDMI Hub enables video playback with a resolution of 3840x2160p at 60Hz. Backwards compatible with 2560*1440@120Hz, 1920*1080@144Hz, for other devices that support max 4K@30Hz or 1080p@60Hz, this USB C Hub 60Hz is also perfect, such as: B. iPad Mini 6 (1080p@60Hz)
Some things that need your attention:
Supports simultaneous use of all ports. However, please note, due to the performance limitations of some laptops, it is recommended to only connect one HDD/SSD at a time. To ensure a stable connection, please avoid connecting devices with a total current of more than 900mA

When the hub is fully loaded, it can reach a surface temperature of around 121°F. However, this is normal for products of this type That the USB ports are mainly intended for data transfer and do not support high power charging (in particular, you should not charge your tablet)
Instant connection

With a stable internet connection of up to 1 Gbps, you can easily connect to the network and start working at home straight away

Hub with PD port

The USB C Dock supports PD 3.0 and can safely charge your device and connected devices at a fast speed.

Aluminum Casing

Aviation aluminum housing and optimized heat dissipation system ensure better heat dissipation and safe use. The data transfer speed becomes faster.
This product has no reviews yet.